Photo by Minh Pham on Unsplash
Here's a fun walk-down memory lane!!! (All GIFS from GIPHY.)
1. That's so Raven
This show was awesome because it was hilarious, relatable and inclusive. It also didn't shy away from addressing serious things like racism– something that current children's TV shows fail to address. The characters were. people I'd actually love to have in my life. You know what? I'm even going to make a whole blog post about all the reasons I loved this show.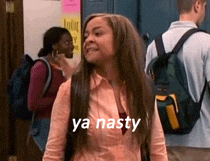 ---
2. Hannah Montana
I was legit obsessed with Miley Cyrus. I had over 50 photos of her up on my wall when I was in forth grade, I went to the Hannah Montana/Meet Miley Cyrus concert, and I was even a paid member of the Miley World website. I just remembered– with that membership came an official Miley card with my name on it, similar to how a credit card looks. Can't believe I forgot about that. I even had usernames and a whole website dedicated to her. I think I was drawn to the show itself because of all the beach scenery… and those new episode teasers that made the actual new episodes seem more interesting than they actually were…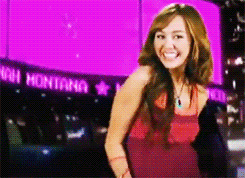 ---
3. Kim Possible
I wish I was Kim Possible. She's just, quite frankly, badass. Her life is pretty exciting and chill at the same time. I also love the dynamic between her and Ron. When I was younger I wasn't a huge fan of her and Ron being more than friends, but of course, after those things called hormones kicked in, I was all for it. I just wish that there was an animated version of them in the future– definitely would beat whatever movie came out a few years ago.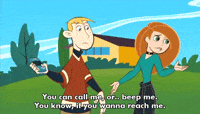 ---
4. Drake & Josh
These bros' dynamic was just hilarious, simply put. It was a pretty chill show that I'll probably never get tired of watching, even when I'm 80 years old (if I even live that long). I might be labeled as being "too sensitive" for saying this, but there were some aspects of the show that I felt were too…bullying? Or making humor out of bullying and normalizing it. But if not finding bullying funny makes me "too sensitive," then I'll wear that title of being sensitive proudly.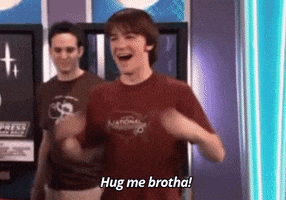 ---
5. The Suite Life of Zack and Cody
I'm very fond of this show. I didn't exactly laugh out loud at every darn thing that was laughed at by the audience, but it was a great escape. It was my favorite Friday-night-after-a-long-week-of-school kind of show.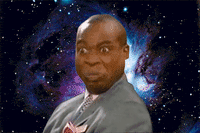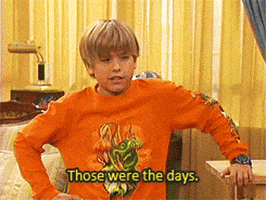 ---
6. Suite Life on Deck
I couldn't find any fun GIFS from this show 😥 But anyway…like the pre-spin-off version of this show, this was another comfort show for me. It was amusing and worked great at easing my boredom and anger on the nights that my parents would drag me to dance lessons that went late into the night. After my lesson was finished and my parents continued hanging out with their friends at my dance teacher's house, I would sit in front of her daughter's TV and try to escape from my boredom and angst at having my Friday nights taken away from me.
---
7. Zoey 101
These characters lived a life that I envied. They lived in a beautiful beach-y, sunny area where they could hang with their friends whenever they wanted. They attended freaking PCA!!! I also wonder, did Zoey and Chase ever end up together??!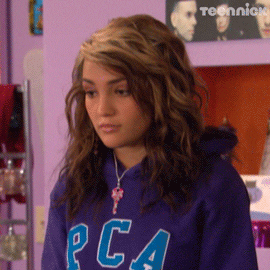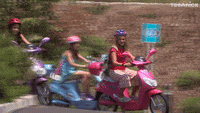 ---
8. Lilo & Stich
I just freaking loved this show! I don't know what exactly made me love it. I mean, I was first hooked onto the Lilo & Stitch movie itself. But I guess I just liked disappearing into the scenery and adventures of the two main characters.
---
9. Sonny with a Chance
I loved the dynamic between Sonny and Chad! Of course, until the writers had to ruin it and make Chad a huge jerk– at least a huger jerk than he already was and ruin his relationship with Sonny when they actually got together.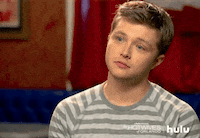 ---
10. Wizards of Waverly Place
This show was so fun and comforting. I loved seeing the setting being in New York and the aspect of magic and wizardry. I do wish there was more character development in it, though. Just like I kind of wish for other shows from above.
---
11. Life with Derek
Is it so wrong that I wanted Kasey and Derek to… be together? I know I'm not the only one. There was wayyy too much sexual tension between the two for them to be depicted as siblings. I mean, they were step-siblings, so I kind of guess like a Serena and Dan dynamic from gossip girl, but better. But I really think in Gossip Girl Lily and Rufus should have been together, Serena and Dan were not compatible, and Serena and Nate should have ended up together instead. But I'll talk about that another time. With Life with Derek, I really think that Derek should have been depicted as Kasey's step-brother's obnoxious best friend rather than her actual step-brother.